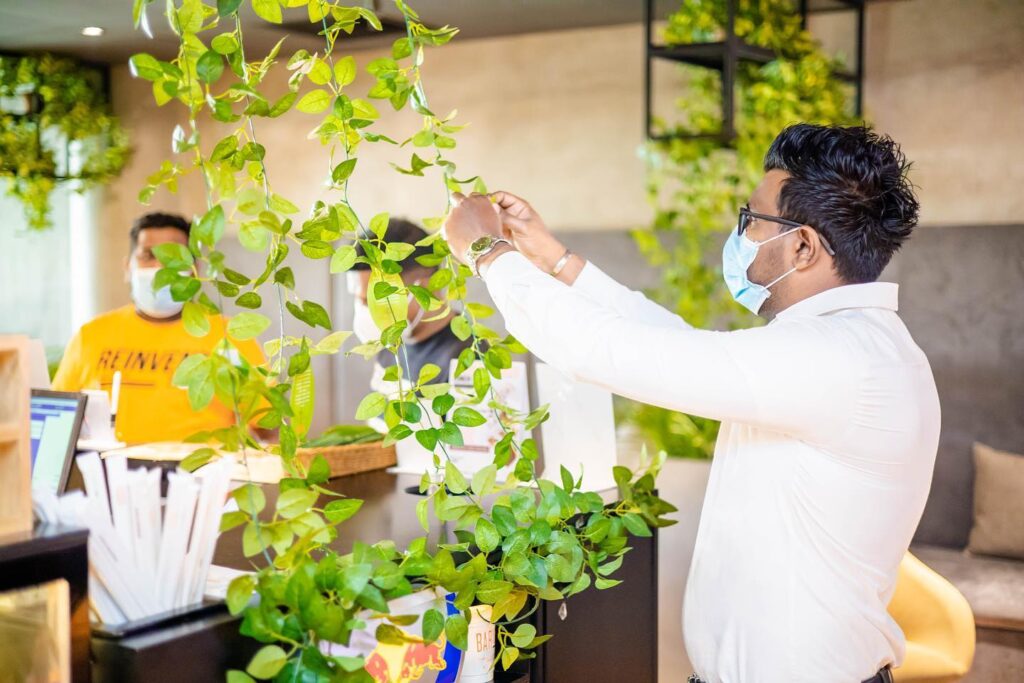 We are happy to inform you all that we launched our latest project yesterday on the 9th March 2022 by signing an MOU with Breathe Environment and Sustainability promising to plant 1200 plants in the knuckles mountain range as an effort of reforestation.
As a cafe we take pride in the natural assets we have in Sri Lanka and we want to do our part for the next generation as a responsible team with a warm heart.
By completing this project when these trees mature it'll produce minimum of 17.2 million pounds of oxygen which is the Mount of oxygen 707 humans will need for their entire lifespan.
We have created a 'leaf' shaped coupon worth of LKR 350 which is the cost of one tree. These coupons are available in all outlets and you can now be a part of this project of 'Change' together with Barista.
We've decorated the outlets with a bit of greenery which conveys a massive message. When you purchase a coupon you will notice that there's a piece of tape on one side, customers can paste the coupon on the decorations to confirm and show their contribution to plant the trees in knuckles. When you purchase a coupon which means a one tree that particular tree will be reserved under your name.
Stay tuned with us to hear more information and you can now order these coupons rather the trees via any delivery platform of Barista.
Barista App, Barista E shop, Uber or Pick Me Foods.
As the largest cafe chain in the country this effort is to breathe and give you the opportunity to breathe guilt free. Let's do it together as the change and actions is all what the world needs now